Location & Info
Located 3 km from Evdilos and just minutes walking from Kampos Beach and Partheni Beach, the Archeological Museum and Roman Ruins, in the centre of Kampos, Ikaria's ancient capital. Follow this link to see our location in Google Maps.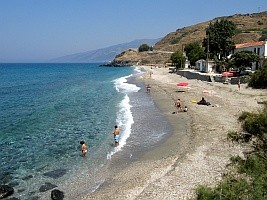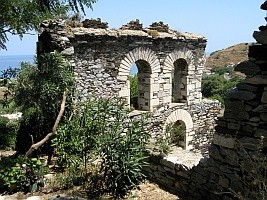 Double and triple rooms with private bathroom, most shared kitchen facilities and outdoor terrace overlooking the sea and mountains.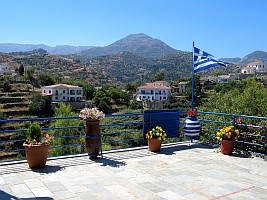 Guests from around the world congregate for Ikarian stories & history, wine, food and dance.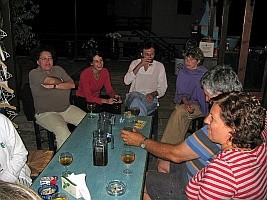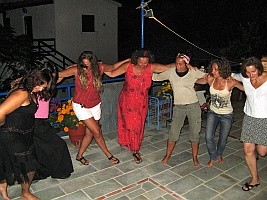 Your Host, the famous Vassilis, will guarantee an enjoyable stay together with his wife Demetra and his brother Yannis. Besides being a wealth of information about Ikaria, Vassilis is also the museum curator and local store owner. Vassilis, Demetra and Yannis can provide helpful advice about the island, ferry schedules, car/motorbike rental, traditional village festivals (paneghiria), comfortable places for families, and more.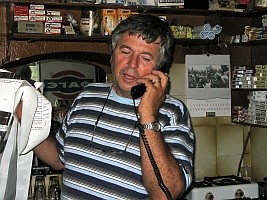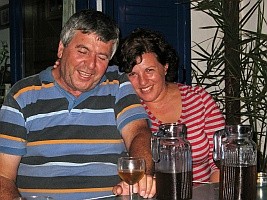 Recommended by Lonely Planet:
"Ikaria does not have an EOT or tourist police. A good unofficial source of Ikaria is Vassilis Dionysos, a charismatic fellow who owns Rooms Dionysos and the village store in Kampos."
---
© 2008-2018 by Dionysos Rooms | Website design & administration: Enrico Nichelatti
Contact Dionysos Rooms
|
Contact the administrator
Latest update: July 16th, 2018